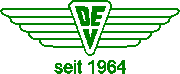 Thank you for visiting the homepage of the "Deutscher Eisenbahn-Verein e.V." (DEV), who founded and operates since 1966 the First Museum-Railway of Germany. Our narrow-gauge steam railway (1000 mm, app. 39 inch) does run from Bruchhausen-Vilsen to Asendorf in the state of Lower-Saxony, Germany. Bruchhausen-Vilsen can be found app. 35 km south of Bremen.
Dear Visitors!
The Museum-Railway operations in 2020 did start on sunday 31st of May. Due to CoVid-19 measures trains must be used with reserved seating and tickets have to be bought via Nordwest-Ticket in advance. Trains have to be boarded at Bruchhausen-Vilsen station only.
Travellers have to bring their own face mask and use them at the railway property and on the train. There is no beverage or food service on the train at this time, so bring your own picnic!
Due to governmental decisions we have to register all travellers. Please help us with this task by downloading this PDF-form, print it and take it pre-filled together with your ticket to the station.
The future of the museum-railway depends on your support. We hope that even with the restrictions given you will have a nice trip and a pleasant stay at Bruchhausen-Vilsen.
We look forward to welcoming you all back soon - Thank you for your support and understanding!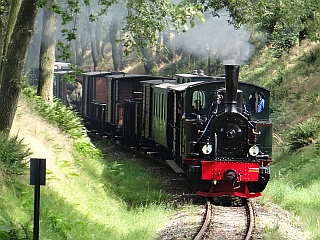 Information on offer: