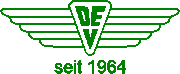 Thank you for visiting the homepage of the "Deutscher Eisenbahn-Verein e.V." (DEV), who founded and operates since 1966 the First Museum-Railway of Germany. Our narrow-gauge steam railway (1000 mm, app. 39 inch) does run from Bruchhausen-Vilsen to Asendorf in the state of Lower-Saxony, Germany. Bruchhausen-Vilsen can be found app. 35 km south of Bremen.
Dear passengers!
In order to ensure a carefree journey, we currently only allow passengers who have been vaccinated, have recovered or have been tested to travel with a mouth and nose mask, which must be brought along by the passenger. Children under the age of 14 are exempt from this rule.
Please purchase your ticket in advance, if possible, to facilitate our planning. We recommend registering on site with the Corona or Luca app.
Thank you for your understanding, see you soon!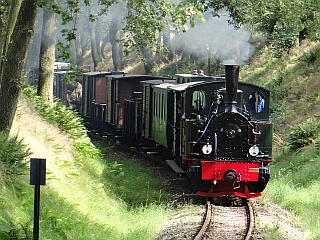 Information on offer: